Facing the real world beyond the field of academic disciplines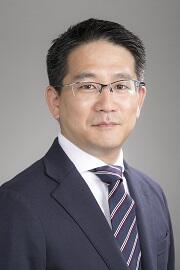 "Thinking about policy" — the Faculty of Policy Management is dedicated to education and research designed to facilitate thinking about policy since its establishment 30 years ago. The discipline of "thinking about policy" is to address challenges that exist in the real world require constant change as the order of society itself changes and values that were once seen as a matter of course are dynamically transforming. Existing solutions are not always compatible with many of the issues we now face in our society, which demand new ways of thinking.
Issues that exist in our society are transboundary in nature. Only through a scholarship that engages with interdisciplinary domains can we develop the ability to think about policy. In the past, academia primarily emphasized a deep inquiry into the subject. Of course, it is necessary to explore things deeply. However, this will not suffice even for the question of identifying a particular issue. The issue that we are focusing on now may not have been the real issue in the first place; to think about policy is to face the real world.
Nurturing students who are determined to make a difference in Japan and the world
Policies are not only made by the government. Just as the English word "policy" refers to corporate policies and personal guidelines, policy is widely used to help us deal with reality. In addition, thinking about policy is not just about making proposals; it is about taking the initiative and being proactive about matters.
Through the study of policy management, we nurture students equipped with the ability to discern the future, the capacities to analyze situations, the dynamism to design policies, the power to persuade others of the significance of policies, the inventiveness to implement these policies, and the competencies to synthesize these abilities.
The Faculty of Policy Management aims to nurture students imbued with the strong determination to change Japan and the world by putting their own ideas into practice and to build a human network not only in Japan but also on a global scale.
Tomoki Kamo
Dean of the Faculty of Policy Management
Faculty Profile of Prof. Tomoki Kamo